Discover more from Letters from Leslie
Writing to make sense of the world and my place in it—from a social distance.
Education in the Time of COVID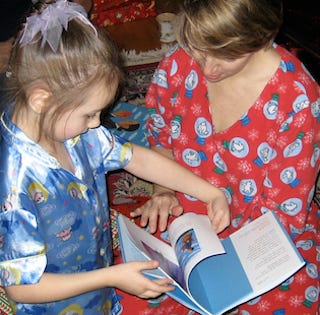 Dear Friends and Family,
Eric and I have been educators and education researchers for over three decades and lately, we've been thinking about what it means to go from face-to-face teaching and learning to online teaching and learning. It involves a shift in our expectations of learning/school and a new understanding of how we learn online. For our friends and family with school age (or university age!) children, here are some thoughts about education in the time of COVID.
Shifts in learning expectations can be emotional
We unconsciously make mental models of how the world works based on multiple aspects of our lived experience.  And, we unconsciously attach emotional markers to these mental models. Thus, without knowing that we are doing it, we, including young children, have mental models of what school should be like and we have a level of emotional comfort with that model. So, when it changes from a large in-person group to online in our homes we have an emotional reaction to this change. There is a feeling of unsettledness because what is happening is not matching what we have learned it usually is/was or really should be (with at least some judgment that different is not as good, simply because it is different). Young children, like all people, can re-acclimate to the new online format, but there will be some period of emotional adjustment, which can manifest itself in less attention and focus. This is a normal, expected, and typical reaction and process for human beings. And, the level of focus can return as we develop new strategies for learning in this way.
Online learning is generally less effective than in-person learning
Learning is social and occurs through language as well as myriad clues that we unconsciously perceive and react to when we are in an in-person group. While adults and even students can learn via online video classes, generally, it is going to be less effective and less efficient than learning in person. There are lots of consistent research findings that show that students do not get some of the unconscious signals or cues that occur when interacting with someone in person even when you do the exact same thing online. There is a body of research with toddlers, for example, that has consistently found that they learn "more language" when they have an adult teach them in person compared to when that same adult teaches them through a TV monitor. And, these toddlers appear to be less focused as well when the format is online as opposed to an in person teacher (which may be partly why they learn less). Interestingly, when toddlers learn something through an online format, they learn more when they learn that thing with at least one other toddler in the room with them, even though the two toddlers or group of toddlers cannot directly communicate with each other. To us, this is fascinating. Anyway, we should expect that all students—even adults--will not initially learn (or feel they are learning) as they did when they took your classes in person.
With all this in mind, there are some things you can do to enhance the online experience.
1)      Arrange for students to have a family member or another student do the class with them. Research indicates that having just one other person in the room, who is also interacting with the video, will increase the effectiveness for both students because learning is social and occurs when through language during the lesson. 
2)      Expect students to have a shorter attention span than in-person. Generally, students can focus their attention for 2 to 5 minutes times their age. So, a six-year-old could focus for 12 to 30 minutes, but, even within that time, their attention will wander. In a virtual setting where the social interaction is missing, their attention is likely to wander sooner and more often.
3)      Open and end the learning time with a story--even older students can appreciate and benefit from a children's picture book with beautiful artwork and a sophisticated story line (eg. Tea with Milk). Human beings are hardwired for narrative and story. Stories capture and hold attention longer than decontextualized activities. Stories read aloud to students provide a shared experience and a feeling of community, which helps reduce the social-emotional stress and isolation of not being in school. Opening and ending with a story creates a predictable routine, which helps reduce the fear and anxiety of these unpredictable times. 
4)      Use music and movement. It's easier to keep student's attention if you engage them in more than one modality. It also contributes to a feeling of community and reduces stress. Perhaps, consider hiring someone to teach a dance class or martial arts class in-person (outside, with proper social distancing and masks) or via Zoom.
The above is all about shifting from in-person to on-line. But, there is another element, which is the stress of the crisis. During times of stress, kids do not respond the way adults do. There is a great blog post that describes mental health wellness tips (Mental Health Wellness Tips for Quarantine | SFU OLC), and below are a few highlights:
8. Spend extra time playing with children.

Children will rarely communicate how they are feeling, but will often make a bid for attention and communication through play.  Do not be surprised to see therapeutic themes of illness, doctor visits, and isolation play through.  Understand that play is cathartic and helpful for children—it is how they process their world and problem solve, and there is a lot they are seeing and experiencing in the now.

 11. Expect behavioral issues in children, and respond gently.

 We are all struggling with disruption in routine, none more than children, who rely on routines constructed by others to make them feel safe and to know what comes next.  Expect increased anxiety, worries and fears, nightmares, difficulty separating or sleeping, testing limits, and meltdowns.  Do not introduce major behavioral plans or consequences at this time—hold stable and focus on emotional connection.

12. Focus on safety and attachment.

We are going to be living for a bit with the unprecedented demand of meeting all work deadlines, homeschooling children, running a sterile household, and making a whole lot of entertainment in confinement.  We can get wrapped up in meeting expectations in all domains, but we must remember that these are scary and unpredictable times for children.  Focus on strengthening the connection through time spent following their lead, through physical touch, through play, through therapeutic books, and via verbal reassurances that you will be there for them in this time.

13. Lower expectations and practice radical self-acceptance.

This idea is connected with #12.  We are doing too many things in this moment, under fear and stress.  This does not make a formula for excellence.  Instead, give yourself what psychologists call "radical self acceptance": accepting everything about yourself, your current situation, and your life without question, blame, or pushback.  You cannot fail at this—there is no roadmap, no precedent for this, and we are all truly doing the best we can in an impossible situation. 

19. Engage in repetitive movements and left-right movements.

Research has shown that repetitive movement (knitting, coloring, painting, clay sculpting, jump roping etc) especially left-right movement (running, drumming, skating, hopping) can be effective at self-soothing and maintaining self-regulation in moments of distress.
Eric and I hope all our friends and family who are teachers and/or have school age children will find this helpful.
Until next time, stay healthy, safe, and loved, most important, loved.
Love, Leslie